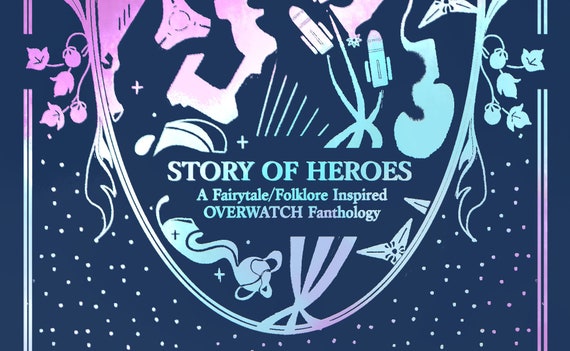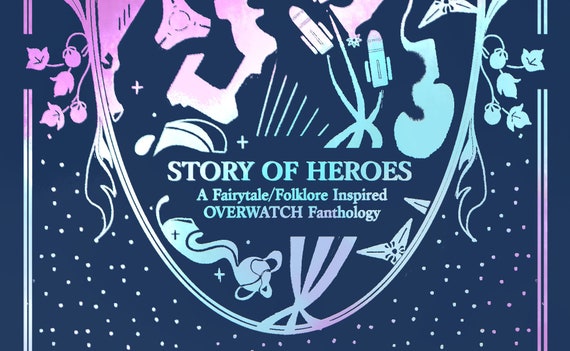 etsy
STORY OF HEROES [Diamond Edition]
Dynamics of prices
Want to know when the price of this product will come down? Click "Follow the price" and we'll let you know!
Description
Story of Heroes – A Fairytale/Folklore Inspired Overwatch Fanthology 31 Artists ❧ 9 Authors ❧ 74+ pages ❧ 7x10" (excluding cover size) ❧ Full Colour ❧ Hard Cover ★★ Diamond Edition: Comes with one (1) "Story of Heroes" anthology, 1 sticker sheet with 8 stickers, 1 random merch item. IMPORTANT: Physical copies are EXTREMELY limited. If an address change is required, kindly message us through our etsy store within 3-5 days of purchase. Refunds are unavailable after shipment. The single random merch item is selected from the following: enamel pin, stationery set (5 sheets total), Reaper bookmark, D.VA bookmark, D.VA crown charm, and Sombra bottle charm. Inspired by our love for both Overwatch and the aesthetic of fantastical literature, we decided to combine the two into the ultimate AU fan anthology. Featuring at minimum all playable Overwatch characters, all illustrations and works of fiction reflect our storybook inspirations. PARTICIPANTS (https://storywatchzine.tumblr.com/participants) Artists: 5ft ❧ Alexis Moore ❧ Alma ❧ Amanda Bell ❧ Ami ❧ Becca Farrow ❧ Deers ❧ Etcetceteras ❧ Grace Yang ❧ Hanna Schroy ❧ Holly McGillis ❧ Ikeimen ❧ JAUNE ❧ Kaley Bales ❧ Kaze ❧ Kazimo ❧ Kelsey Canaga ❧ Lackless ❧ Lursland ❧ Meg Simmons ❧ Millionfish ❧ Orotea ❧ Parisa ❧ Polarain ❧ Rauviel ❧ Russel Del Soccoro ❧ Sangcoon ❧ Shan ❧ Soap ❧ wfl-art ❧ xfreischutz ❧ (Also featuring Tabita as a Guest Artist) Authors: Barghest ❧ Cat Starscry ❧ Cho ❧ Jasmine Taylor Ryan ❧ Kay Bashe ❧ Lady Sophie ❧ leonshardt ❧ mocaw ❧ Segadores y Soldados OTHER TIERS ★ Platinum Edition: PDF only.
Product reviews
0
There are no reviews of this product yet. If you have bought this product, be the first to share an opinion on it!