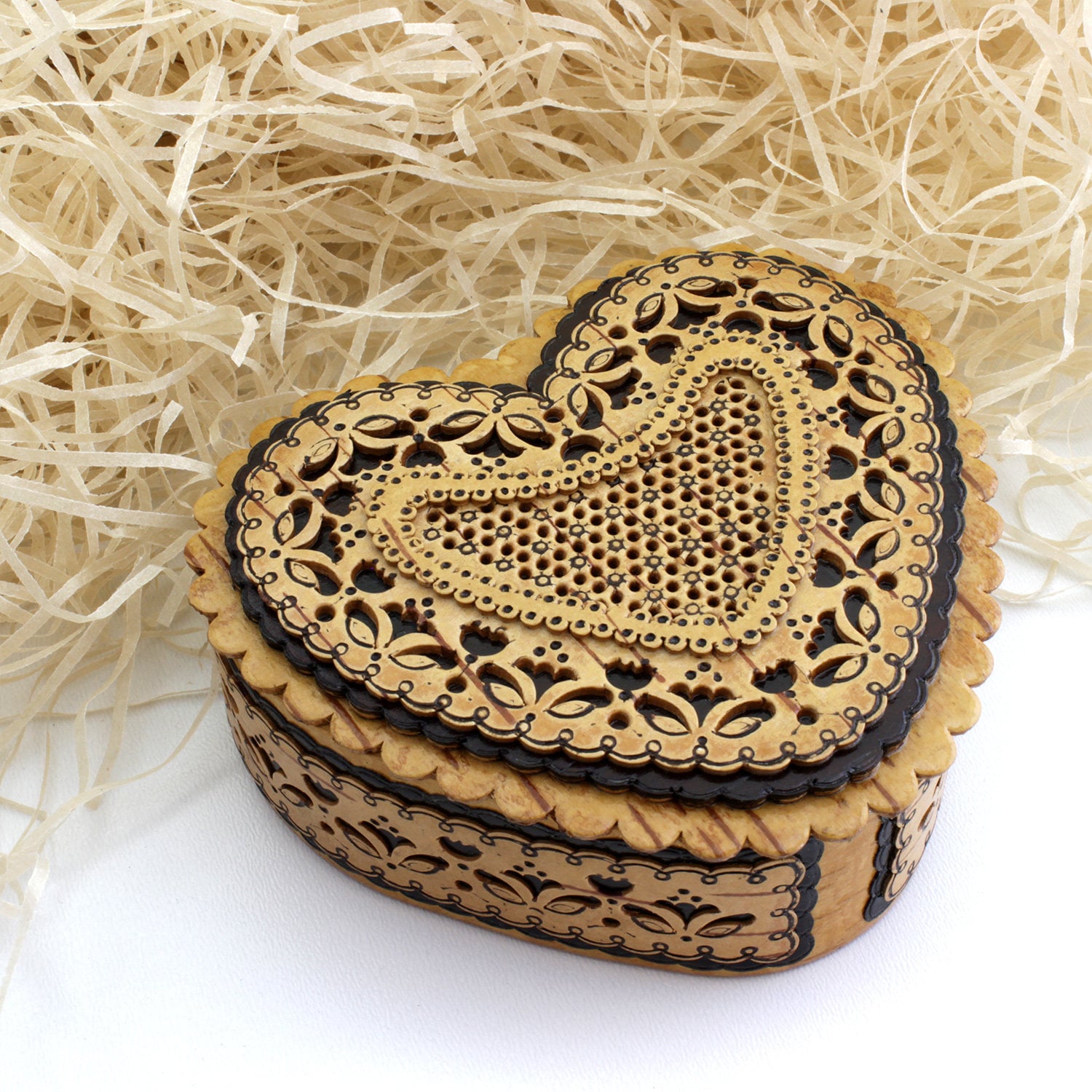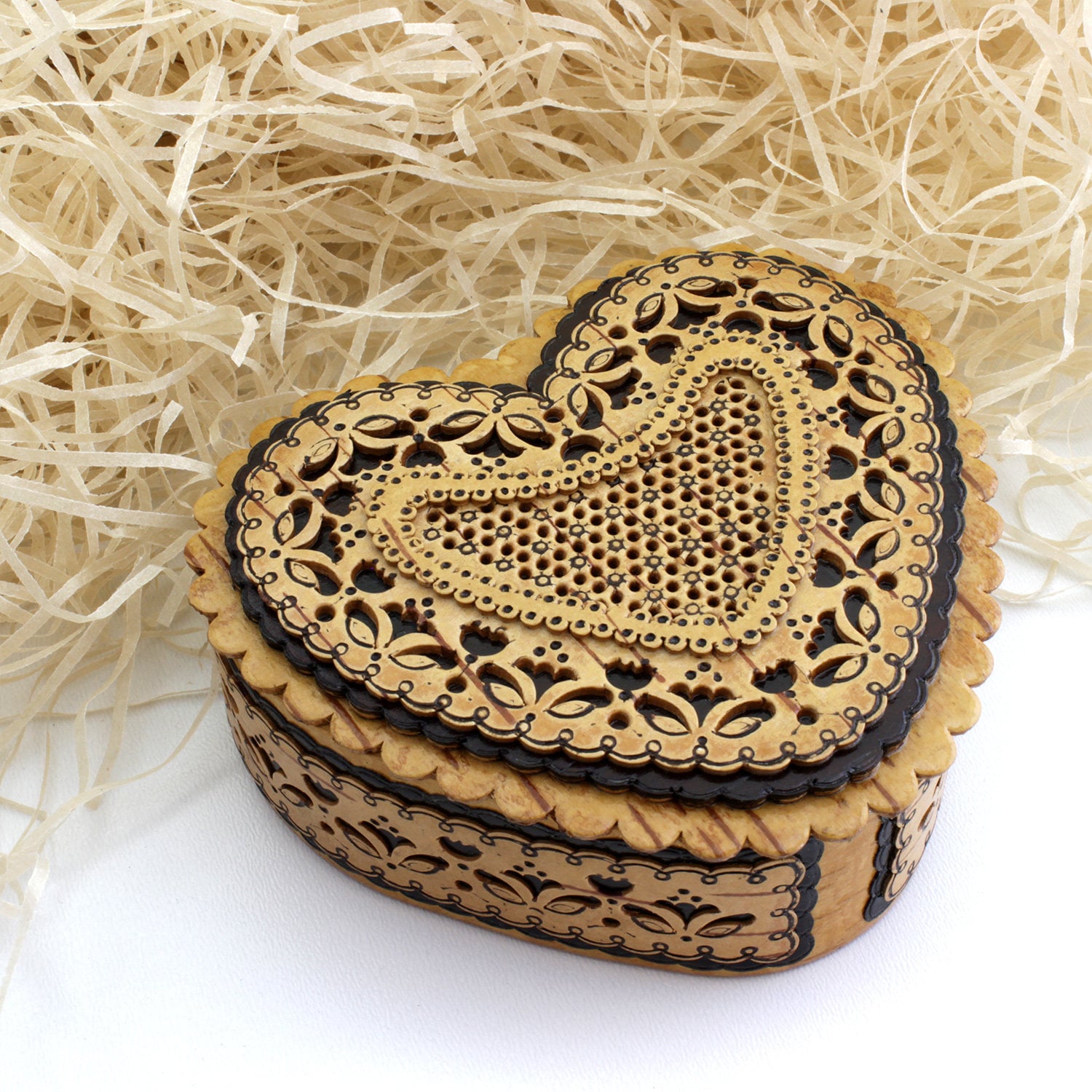 etsy
Heart-shaped box made of natural birch bark material. Inside is an image of an angel. Can be personalized
Dinámica de precios
¿Quieres saber cuándo bajará el precio de este artículo? Haga clic en «Seguir precio» y le informaremos!
Descripción
The "Heart" box is entirely made of birch bark. Decorated with decorative carvings with floral patterns. It has an unusual shape in the form of a heart, at the bottom of the box is an image of an Angel. On the inside of the lid, you can engrave a personal message for the person you love. The box is covered with varnish and natural wax for extra protection. Birch wood is an environmentally friendly material used for centuries in Russia. Traditional embossing and carving techniques are used to create decorative patterns. Since wood is a natural material, each box has its own unique texture and patina that make these boxes so special. FUNCTIONS: * can be personalized with laser engraving * environmentally friendly birch bark wood * handcrafted using traditional methods * birch bark has antibacterial properties * carefully packed to ensure a safe arrival Box size: Length: 4.9inch = 12.5cm Width: 4.9inch = 12.5cm Height: 1.7 inches = 4.5 cm Weight: = 140g CARE INSTRUCTIONS: To remove dust, use a soft brush and scrub gently. • Cannot be used in microwave oven. • Do not place in the sun • Do not wash in a dishwasher. • Dry away from heating appliances. thank you for your visit
Reseñas de productos
0
No hay reseñas para este producto todavía. Si ha comprado este producto, ¡sea el primero en compartir sus impresiones!
Calificación general del producto