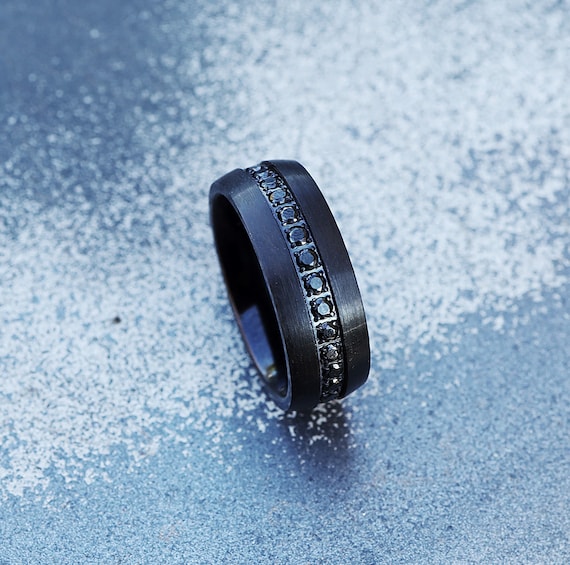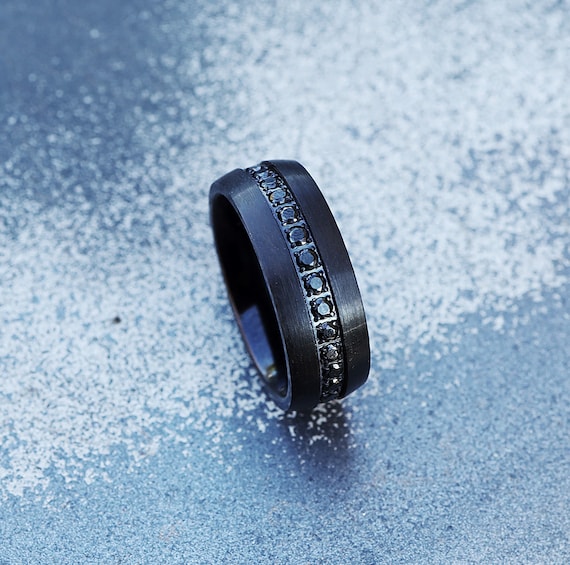 etsy
Domed Black Diamond Tungsten Ring, Mens Black Sapphire Diamond Tungsten Carbide Ring, Black Diamond Wedding Ring with Brushed Center - 8mm
Dinâmica de preços
Queres saber quando vai baixar o preço deste item? Clique em «Rastrear Preço» e iremos informá-lo!
Descrição
This is a beautiful classic domed black tungsten ring with black diamonds going around the entire brushed center finish ring. The ring is absolutely beautiful and perfect for anyone that wants a dark look. ABOUT OUR ENGRAVINGS Our engravings are 100% permanent and are produced with a state of the art laser engraving machine. The color of our engravings are 100% natural, we do not use any ink or paint in our engravings. ABOUT TUNGSTEN CARBIDE Tungsten Carbide is an extremely scratch resistant metal and is known for durability. Tungsten Carbide ranks a 9/10 on the Mohs scale of hardness, ranking it above almost all other materials and right under diamond! Please message us any custom imagery before or after you order. LIFETIME SIZE EXCHANGE All of our rings are backed by a lifetime sizing exchange warranty. All size exchanges/replacements come with a small fee of $30 for each ring replaced. All you have to do is contact us and ship the ring back to us. International shipping rates apply for all size exchanges. If you are choosing the "+Inner Text" option, please feel free to add your inner text engraving request in the personalization below along with your font of choice :)
Avaliações de produtos
0
Ainda não há comentários para este produto. Se você comprou este produto, seja o primeiro a compartilhar suas impressões sobre ele!