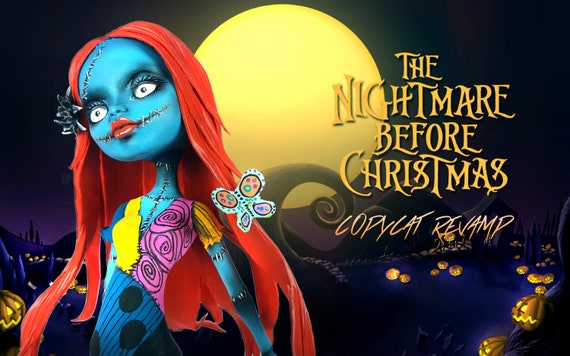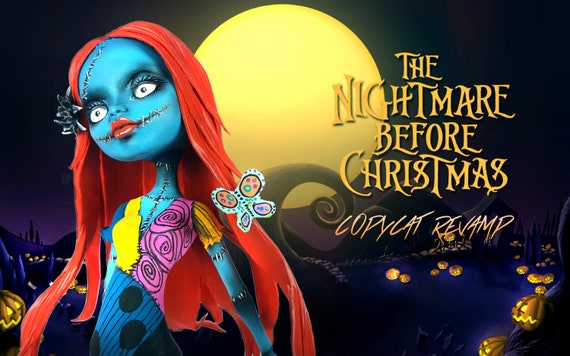 etsy
Doll Figurine Repaint SALLY The Nightmare Before Christmas | Halloween | Monster High Ooak Repaint
Dynamics of prices
Want to know when the price of this product will come down? Click "Follow the price" and we'll let you know!
Description
Hello Loves! It's earthtolylah STUDIO! For those of you who have not heard of me, I am a Youtuber! MY CHANNEL: https://www.youtube.com/channel/UCT0W-J7TMnuFx_m5IbeWHLg I never really wanted to sell my Doll Figurines but it seems like my studio is just getting more crammed up by the minute. I was planning on putting them all into a self-design museum but that would be tearing down a huge part of my room. I am so sad to see them go. Breaks my heart. So much time, effort, blood and sweat, who wouldn't be sad??? They are like, my babies! So...EVERY Doll Figurine that you see on my Youtube Channel and new ones (to come) will be in auction or buy now. You will get to see how the doll is made step by step. SALLY from The Nightmare Before Christmas is so sweet and graceful. Although she was created for Tim Burton's scary creepy Halloween movie, she just seems to brighten and soften the picture. This is my version of Sally. She is still considered a Monster High style doll but with a touch of Sally. Also included into my 2018 Halloween collection, she was such a colorful addition. She is mostly made of clay. So she is super fragile. I wanted to make the height more lengthy so that she can look like she is floating with the butterflies. Why not! Our sweet Sally is like an angel. She is made from a Monster High Doll and is positioned and posed as a figurine for sculpting. Watch how SALLY was made! Youtube Video: https://youtu.be/uDvUneTg2co Materials: Air Dry Molding Clay Monster High Doll Acrylic Paint Mr. Superclear Super Glue Wooden Base Acrylic Spray Paint Color Pigment Pastel Chalk Water Color Pencil US AND INTERNATIONAL SHIPPING! Although I prefer US shipping only due to time, cost, and convenience, my UK fans are so awesome that I just can't have them miss out on this opportunity. It will be a bit more costly for shipping and the shipping time may be longer but once the item arrives, it'll all be worth it! SHIPPING COST: No handling fees, No tax fees (only in SC), INSURANCE is VERY important so the cost of this shipment price will cover both shipping AND insurance. Thank you so much Guys!!! Lylah Please message me if you have any questions!
Product reviews
0
There are no reviews of this product yet. If you have bought this product, be the first to share an opinion on it!