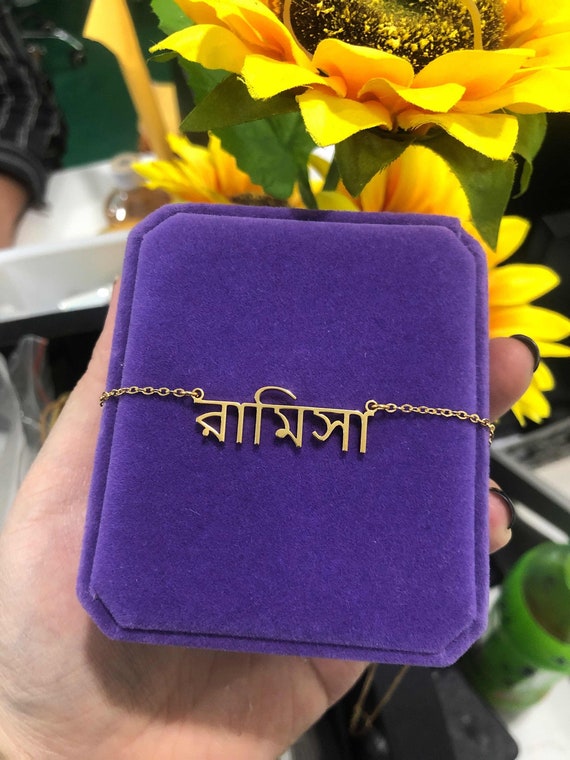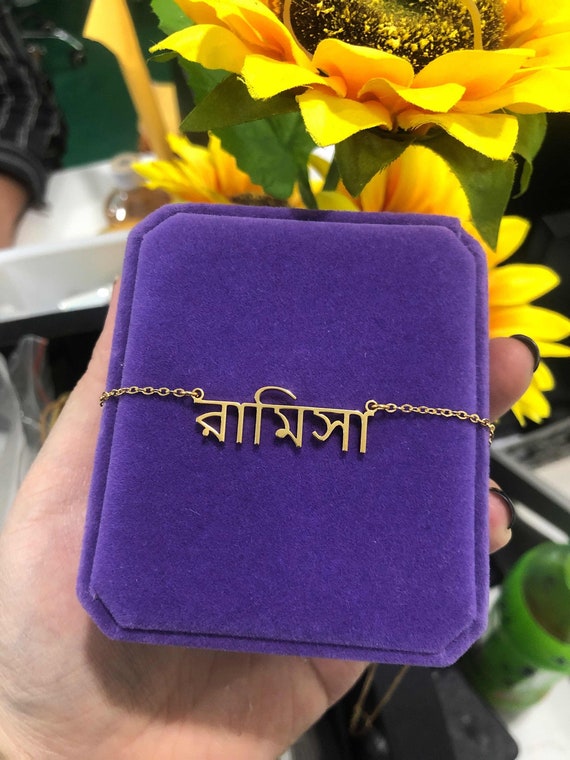 etsy
Bengali Necklace-Bengali Bracelet-Bengali Name Necklace-Personalized necklace Bengali-Customized Gift-Hindu Name Jewelry-Yoga Necklace#NN=03
Dinâmica de preços
Agora, mais caro do que o habitual em 2%
Queres saber quando vai baixar o preço deste item? Clique em «Rastrear Preço» e iremos informá-lo!
Descrição
Bengali Name necklace with bright shine and destined to impress, it's great to treat yourself or gift for someone you love on any occasion. Bengali Name Necklace-Bengali Necklace-Customized Gift-Personalized Necklace-Name Necklace-Mom Necklace- Bengali Name Necklace-Bengali Font Necklace-Mothers Day Gift-Personalized Bengali necklace-Gold Bengali Necklace-Custom Bengali Necklace-Customized Bengali name necklace-Bengali Braceelt-Minimal Accessories ♦ Finish : 18 K Gold Plated,Silver Plated, Rose Gold ♦ Material : Stainless Steel ♦ Length of chain: 43 cm, 45 cm, 50 cm,55 cm ♦ All Jewelry come in a gift box 🎁 HOW TO ORDER🛒🛒 ♦ Please select your preferred chain length from the menu. ♦ Please select your preferred finish from the menu. ♦ Please write your preferred NAME to the ''note to seller'' box at checkout. Example:প্রিয়া [ P R O C E S S I N G ∙ T U R N ∙ A R O U N D ∙ T I M E] ♦ All items are custom made to order. Our turn around time is about 6 - 10 business days. This can change during peak seasons. Please check our home page for the most current times. ♦ Rush your order: Please contact us to see if we can meet your deadline. You can also expedite your shipping in the drop down menu upon check out. This does not change production times (see above) Customize your Punjabi Font name necklace or Name Necklace! Personalize your necklace with any word, phrase or letter that you like! The nameplate is made from Chunky Stainless Steel and can be plated for long-lasting colour. *Please note that this item is made to order! The processing time for this piece is 3-5 weeks.* [CARE TIPS ] Please keep this item free from any moisture or liquids such as water, oil, lotion, perfume, etc. in order to preserve its quality. Do not shower/sleep in the jewelry.
Avaliações de produtos
0
Ainda não há comentários para este produto. Se você comprou este produto, seja o primeiro a compartilhar suas impressões sobre ele!